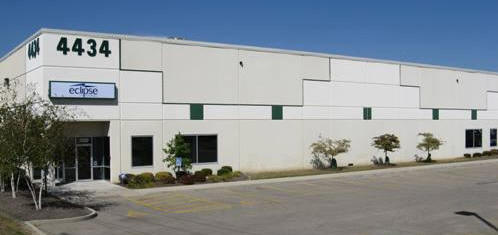 CCL Label Eclipse Films uses Machine Direction Orientation (MDO) to impart unique properties to various film types. We achieve this while aiming for the highest possible standards of quality, safety, reliability and service.
At CCL Label Eclipse Films we focus solely on the machine direction orientation (MDO) of polymer films. The flexibility of our process can provide innovative products that have been previously unavailable to the packaging marketplace.
CCL Label Eclipse Films chose Windmoller & Holscher as a partner for supplying our world class MDO unit, based heavily on W&H's reputation within the industry for designing, manufacturing and servicing innovative, high-quality film production equipment. Our facility features state-of-the-art commercial scale MDO equipment that is unique to the industry.
Our combination of world class customer service, one-of-a-kind MDO equipment, complete analytical and testing capabilities and expertise in orientation and polymer science assists you with incorporating MDO films into your portfolio of valuable products.
Our Goals
Operate with best business practices that offer the greatest benefits to all of our customers, employees and the community.

Provide innovations and services that promote efficient manufacturing while providing performance and economic advantages to our customers.

Su

pport and participate in community efforts.

M

aintain a healthy work environment.